The Quawins Vstick Pro is a brand new style of vaping to the UK market. The Quawins Vstick Pro is a pod style stealth vape. A Stealth Vape is a small and discreet style of vaping kit that focuses primarily on flavour over vapour production, although the Quawins Vstick Pro does produce a pretty decent hit.
The Quawins Vstick device has one very unique difference that puts it in another league to any other pod device - The Filter!

The Filter
The Quawins Vstick Pro has an incredibly unique feature to make it stand out against all other Pod Devices available on the market.
The filter is an optional attachment that can be connected to the top of the mod, this filter is shaped like the filter of a cigarette to replicating smoking a traditional cigarette, pair this with a tobacco flavour and it will provide the best cigarette replication in any E-Liquid Vape Device. These filters are purely an optional choice and are not necessary at all to enjoy the Quawins Vstick Pro.
The Quawins Vstick Pro Pod System is a super upgraded version with 2ml refillable pod and 400mAh rechargeable battery. 

Just get it and enjoy a vaping which 100% similar to a cigarette with very little vapour. Perfect Starter Pen Style Vaping Device.

Specifications:
- Size: 100×16×16mm
- Pod Capacity: 2.0ml
- Battery capacity: 400mAh 
- Power: 9W
- Resistance: 1.3ohm
- Material: Aluminum Alloy
- Smart Vibration Reminder
- 99.99% Leak-free and condensation free
- Draw-Activated firing mechanism 
- Two ways to enjoy: with a filter or without a filter
- Optional medical grade cotton filter 

Box Comes With:
- 1 x Vstick Pro Device
- 1 x Vstick Pro Pod
- 2 x filters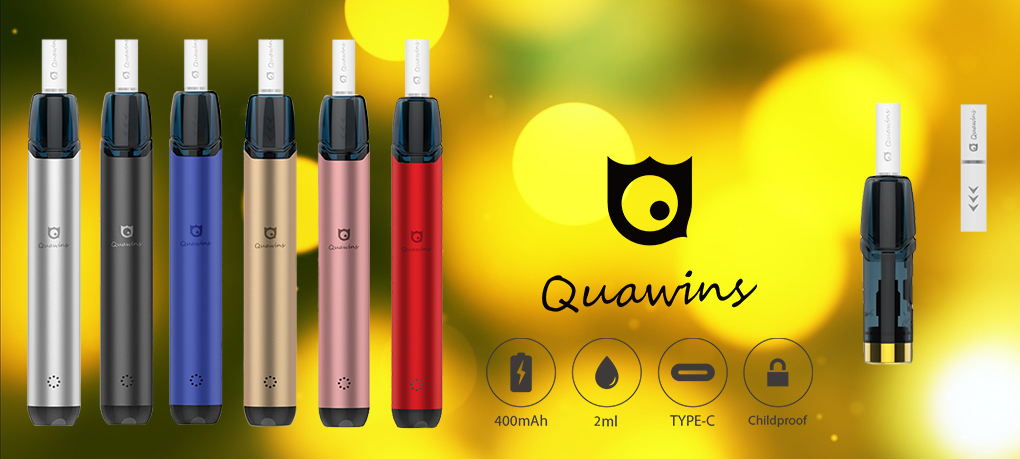 Quawins Vstick Pro Refillable Pod Kit
Brand: Quawins
Product Code: Quawins Vstick Pro-1
Availability: In Stock
Related Products