Smok TFV8 Baby Coils T12 0.15ohm  LED -  5 Pack – Replacement coils for the SMOK TFV8 Baby Tank, SMOK TFV8 Big Baby Tank.
The SMOK V8 Baby Q2 Coils are a duodecuple construction (12 cores) and have been designed for cloud chasing and flavour and feature an LED that lights up when the tank is fired.
With a 0.15 Ohm resistance these coils are available in three LED colours (Red, Green, Orange). There is also a standard coil option with no LED light feature.
The SMOK V8 Baby T12 coils are rated at 50 to 90 Watts with optimal performance at 60 to 80 Watts.
Amazing flavour and vapour production. Suitable for Sub-Ohm vaping
Not compatible with the SMOK X-Baby Tank
V8 baby-T12 Red Light: 0.15ohm duodecuple coil, 50-90W, best 60-80W

V8 baby-T12 Green Light: 

0.15ohm duodecuple coil, 50-90W, best 60-80W

V8 baby-T12 Orange Light: 

0.15ohm duodecuple coil, 50-90W, best 60-80W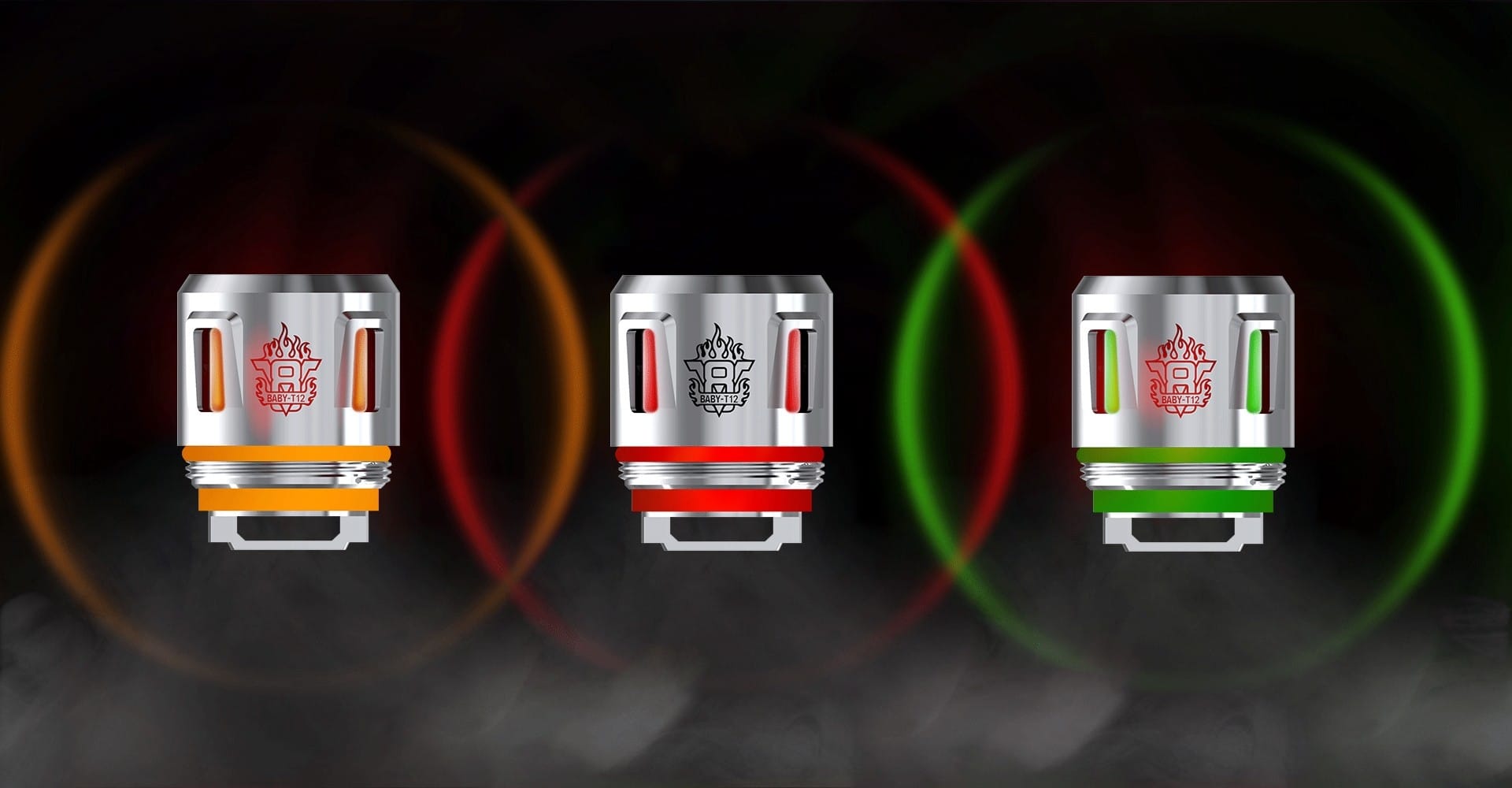 SMOK TFV8 Baby Coils T12 0.15ohm LED - 5 Pack
Brand: Smok
Product Code: Smok-TFV8-Baby-Coils-5-Pack
Availability: In Stock
Related Products