Guardian 40W is a compact box mod applying superb craftsmanship to every detail. The carbon fiber series not only emphasises the impression and texture, but more importantly the quality.

Its internal 1600mAh battery delivers up to 40 watts powerful energy, enough to meet the needs of heavy users.

The Guardian mod comes with a brand new TF RPM tank that pairs with two RPM coils: RPM Mesh and RPM Triple coil. Innovation keeps changing the vaping experience

Specifications:
- Power Range: 40W
- Capacity: 2ml
- Resistance Range: 0.15Ω-2.5Ω
- Input Voltage: 3.3V-4.2V
- Output Voltage: 0.5-4.1V
- Out Power:1W-40W
- Size: 55*35.8*25.5mm
- Battery: 1600mAh
- Standard Coils: PnP-VM6 / PnP-VM5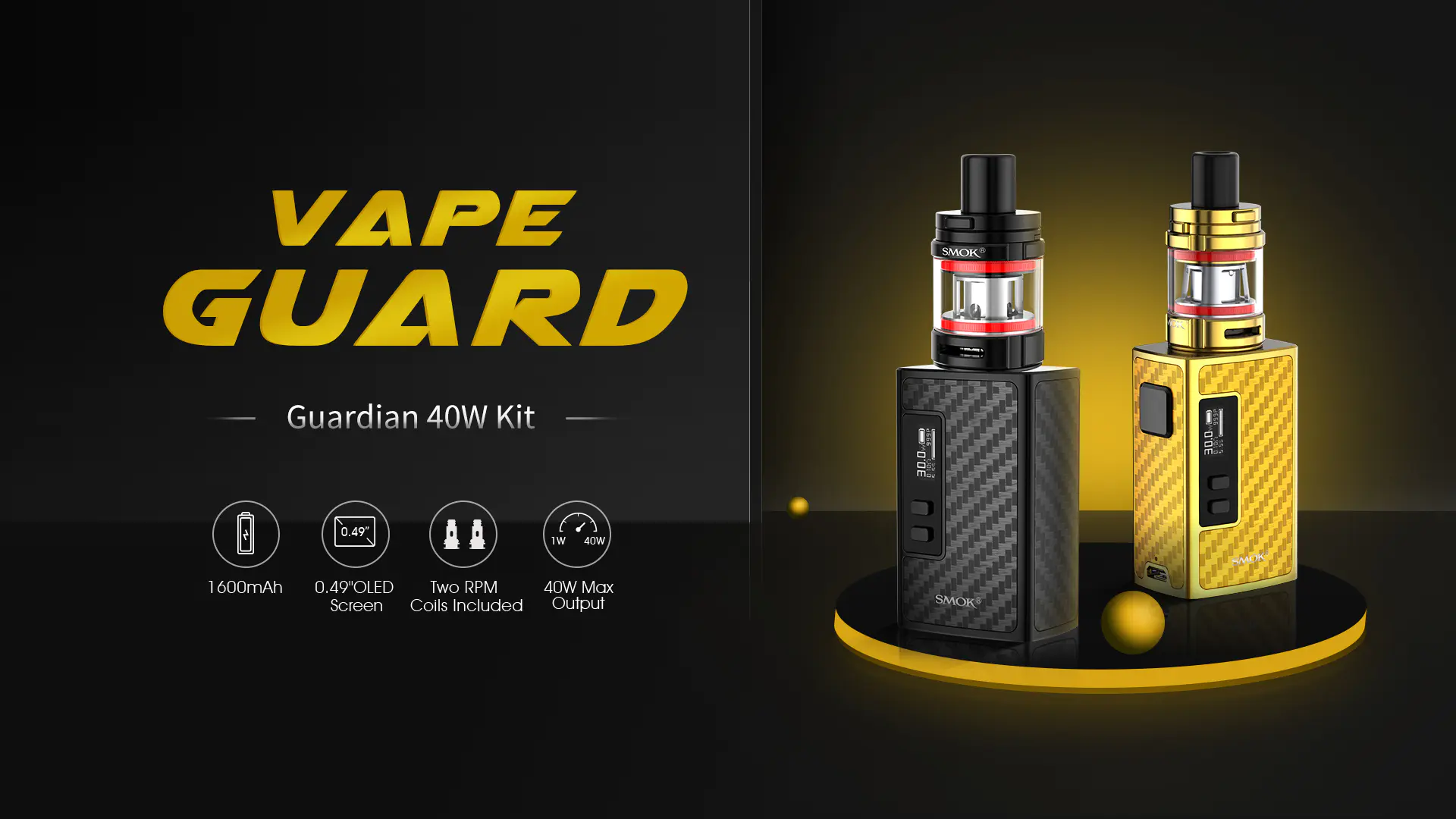 Colours Available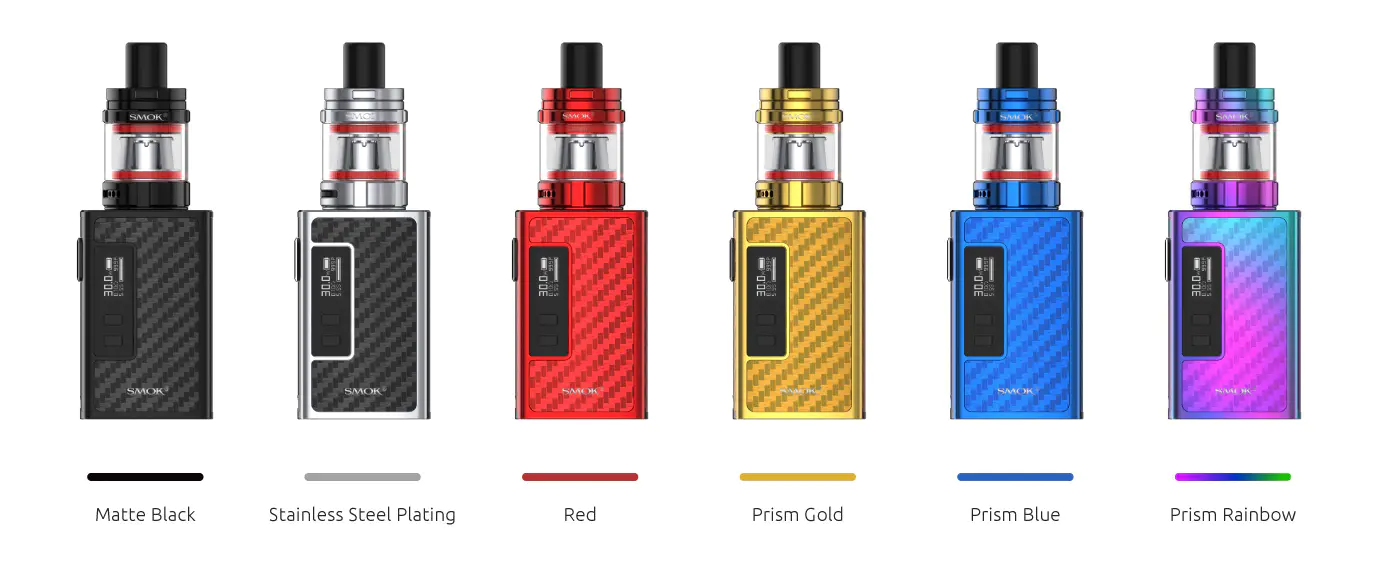 GUARD YOUR VAPE AT HOME AND ON THE GO
The Guardian 40W mod measures 35.8mm by 25.5mm by 55mm and weighs only 109 grams.
The perfect proportion and square shape make the device look simple and stylish. When it is time to go, just grab your Guardian.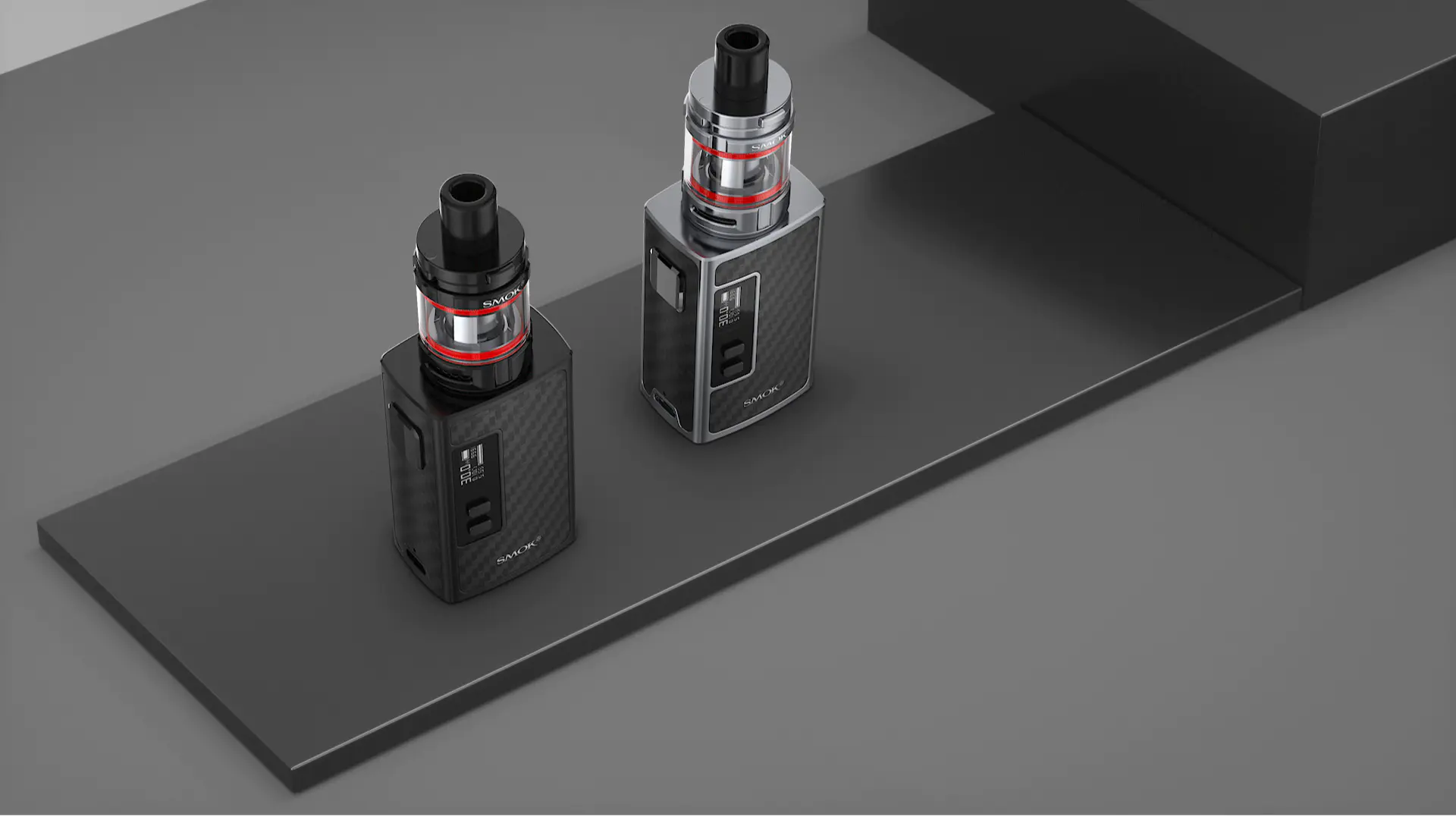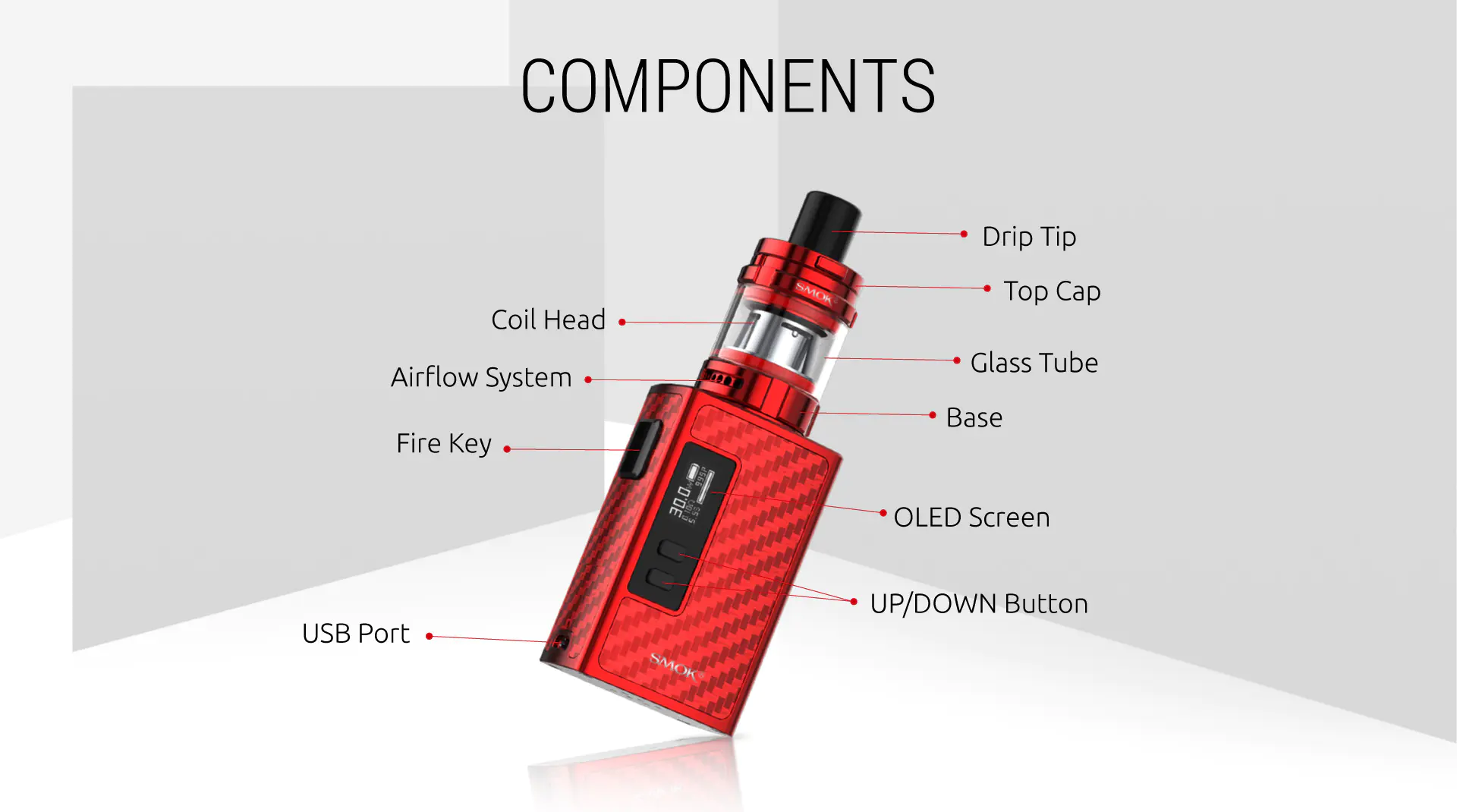 The surface uses a large number of carbon fiber streaks,
which combine with a metal texture frame of the same colour scheme to draw forth a strong sense of power.
Griping it gently, it fits perfectly in your palm, and you'll instantly feel a steady sense of mastery and a delicate silky texture.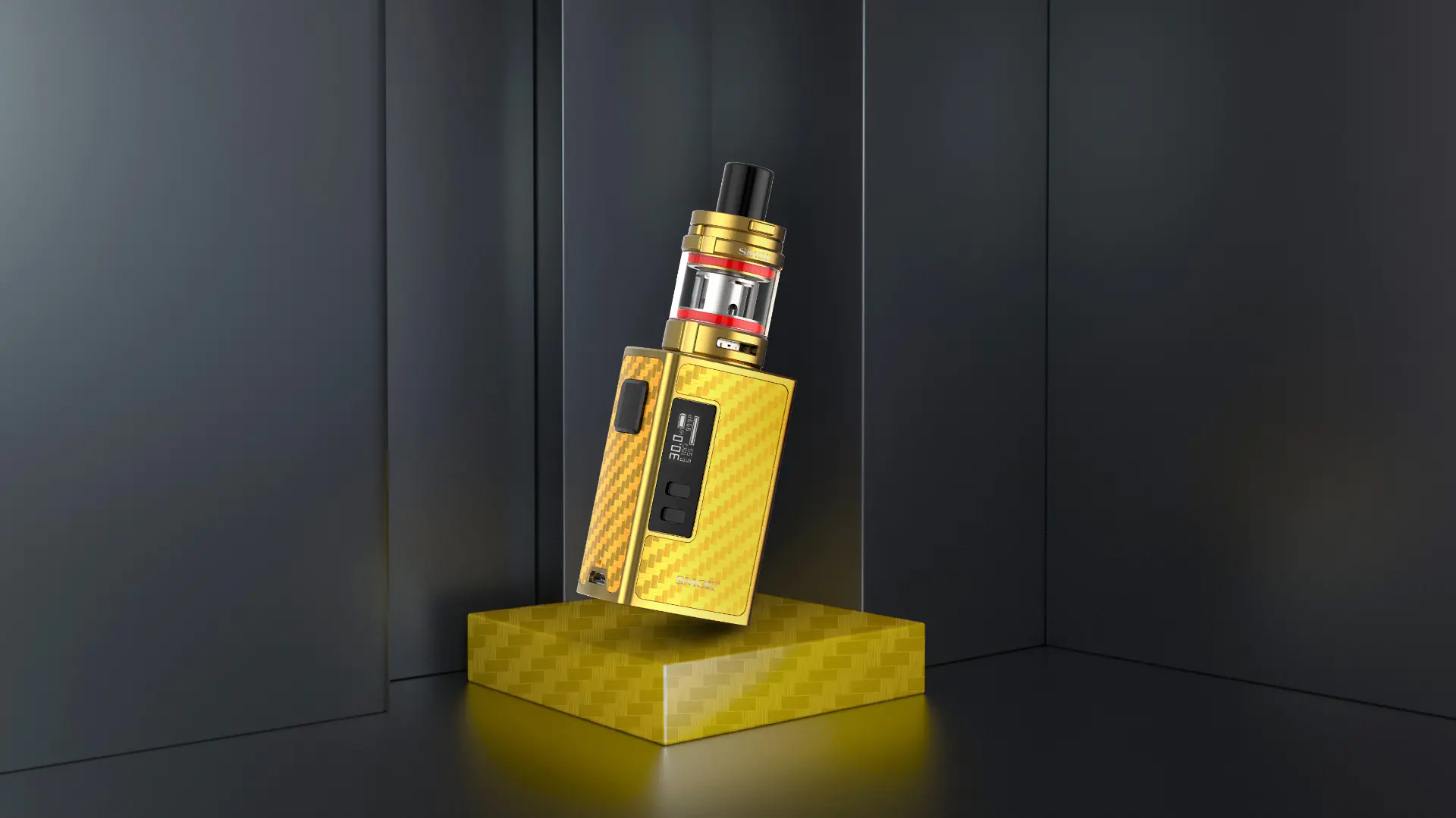 STRONG ENDURANCE
TO MEET DAILY HEAVY USE
The built-in 1600mAh battery delivers up to 40 watts of output power for a good balance between high power and compact body.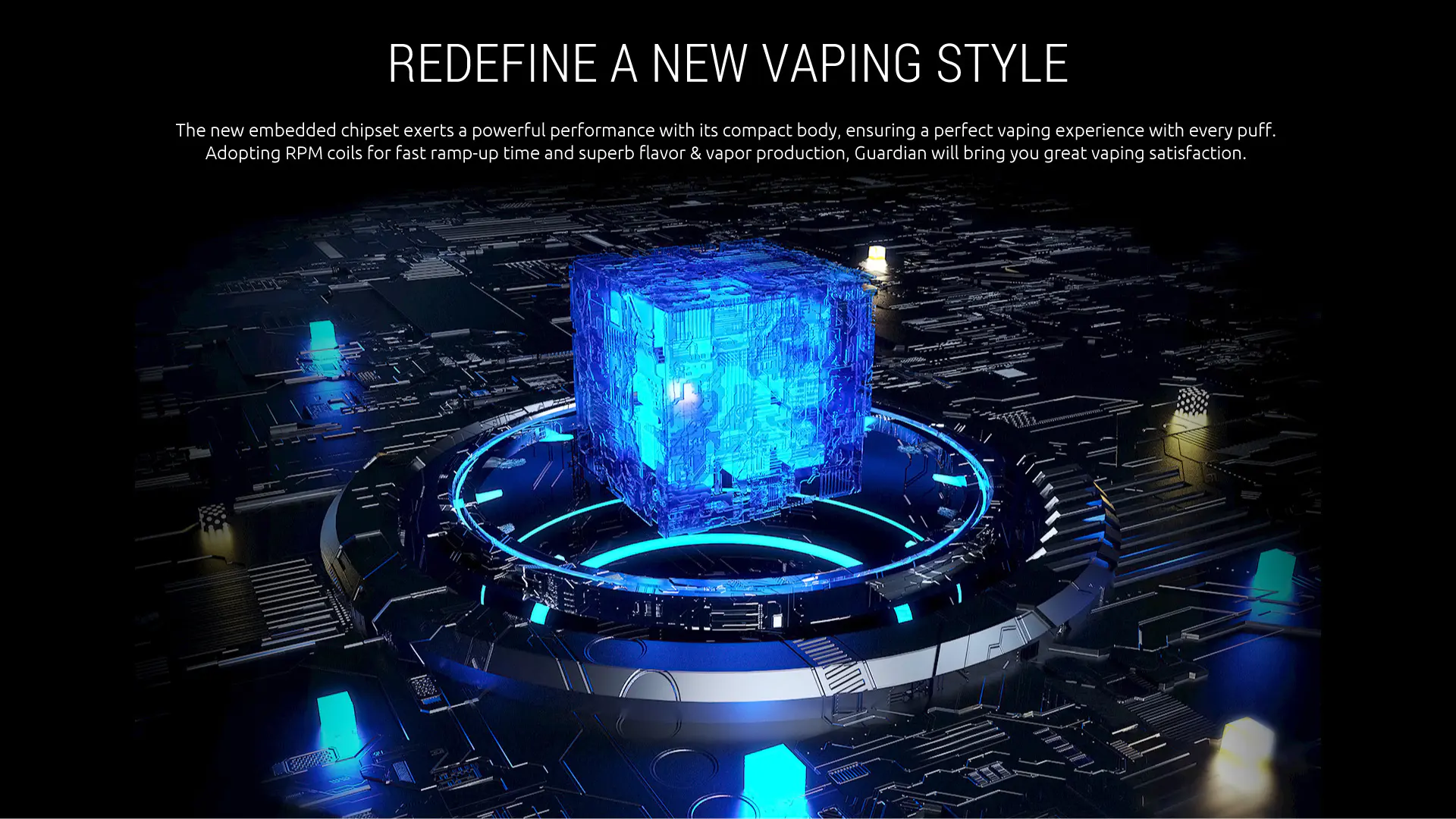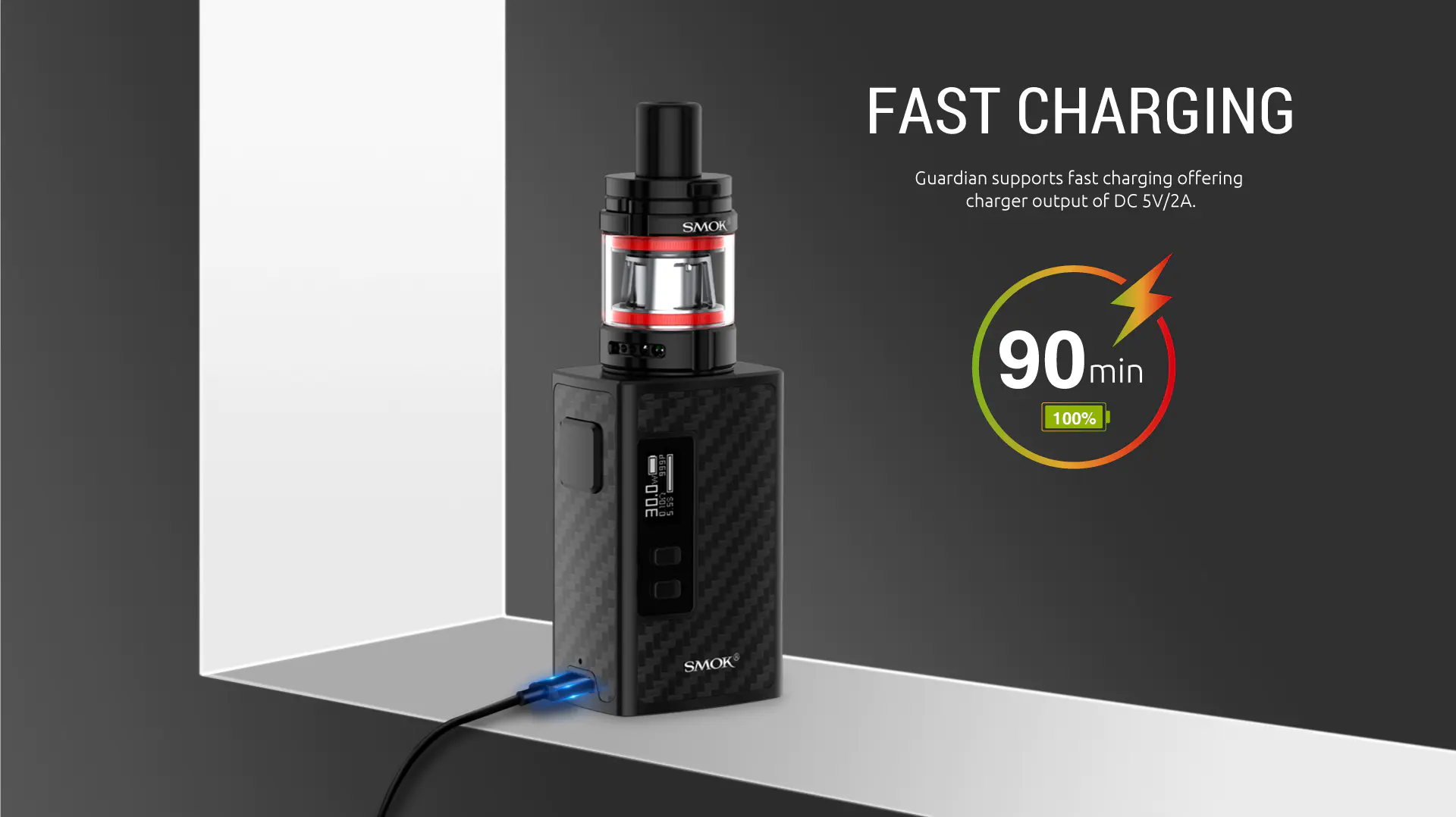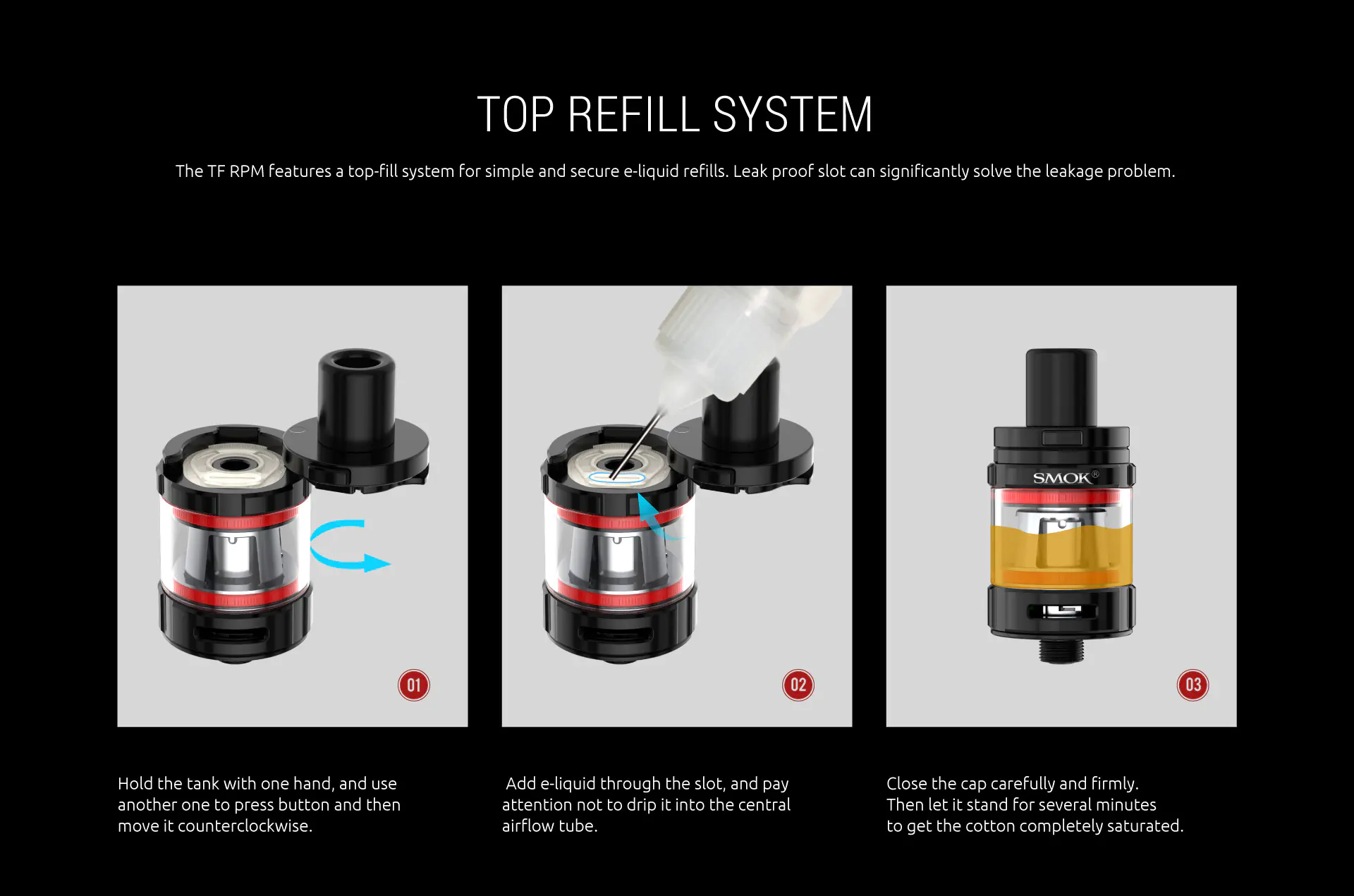 Box Comes With:
- 1 x Guardian 40W mod
- 1 x TF RPM Tank 2ml
- 1 x RPM Mesh 0.4ohm Coil
- 1 x RPM Triple Coil 0.6ohm 
- 1 x User Manual
- 1 x USB Cable
Smok Guardian 40W Kit
Brand: Smok
Product Code: Guardian 40W kit-1
Availability: In Stock
Related Products
Tags: SMOK GUARDIAN 40W KIT